Environmental Stewardship Award
Thaler Land & Livestock Co.
2006 Region V Winners/ 2006 National ESAP Winner
© NCBA
Environmental Stewardship News
Wyoming Winner - June 21st, 2005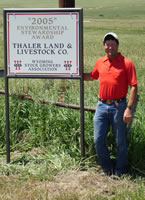 Dennis Thaler with Stewardship Sign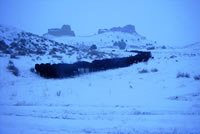 Cows & calves in winter storm.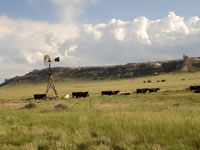 cows
Farm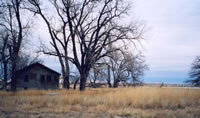 We have removed old houses, garbage dumps, old trees,
and ditches to put in low pressure pivot. At the farm.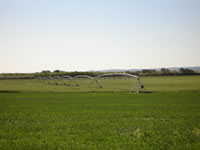 Low pressure pivot where old house, etc
used to be at the farm.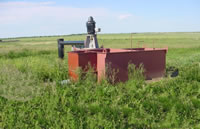 Steel Diversion Box.
Diverts water to 5 different places.
Feedlot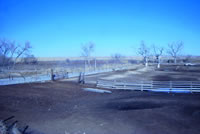 Old Feedlot.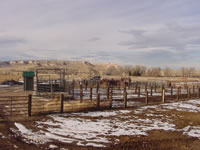 New feedlot working facilities.

Ditch around feedlot to prevent run off into creek.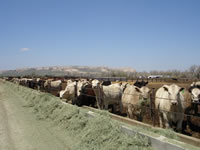 Heifers in Feedlot
Trees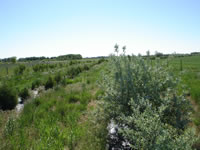 Upland Improvement Habitat Project Grant.
Cost share from Game & Fish Commission.
At Farm.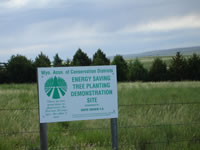 First living snow fence in Goshen County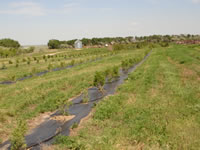 Bigger trees in back from Stewardship
Incentive Program Grant through wyoming State Forestry.

Newer trees in front from Forest Lands Incentive
Program Grant through Wyoming State Forestry.
Around Feedlot.
Improved & Intensive Rotational Grazing.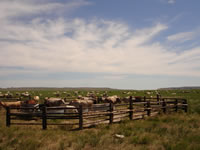 Hub on improved Pasture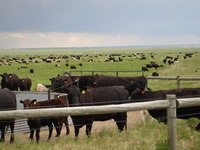 Hub on Irrigated Intensive Grazing.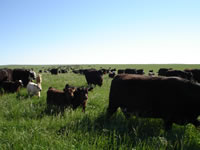 Moving cattle with whistle through 2 foot tall grass.
Scenery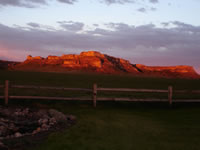 Bear Mountain from Thaler's yard.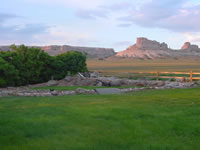 Thaler's yard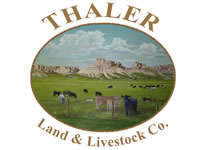 Thaler Land & Livestock Logo.
Sand Dune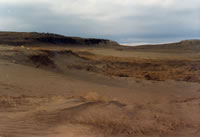 Sand Dune Before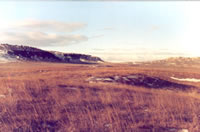 Sand Dune - After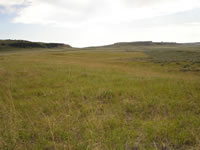 Sand Dune Now
Spurge Project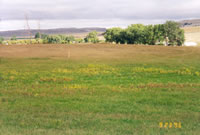 Spurge Project before any work was done.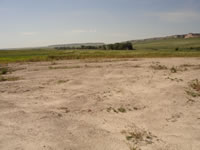 Spurge Project with 6 ft of top soil removed.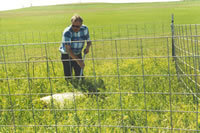 Spurge Biological Control. Used bugs to
try and get rid of Spurge.
Steve Brill - Goshen County Weed & Pest Coordinator.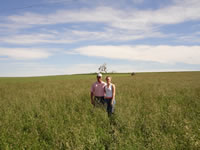 Spurge Project Now!
Dennis Thaler & daughter Brandy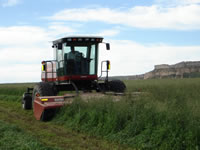 Spurge Project Now. We sell horse hay off of the Spurge Project to
Florida, Texas, Colorado, Wyoming, and Nebraska.